7 tags
tonight: OCMA student night →
"Come and join in OCMA's Student Night 2013- a raucous event created by youth for youth- with special programming in conjunction with current exhibition 'Richard Jackson: Ain't Painting a Pain'. An exciting event full of creative activities, food, music, discussion, and extended gallery hours until 9pm. Free Admission on Student Night for students with valid ID card,...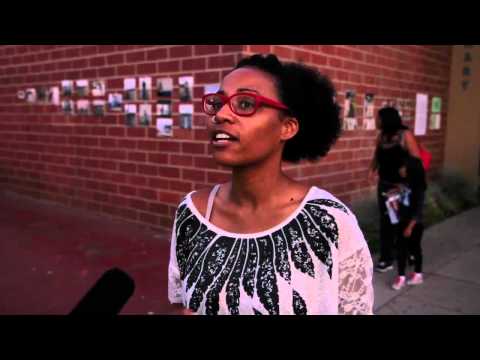 8 tags
5 tags
7 tags
8 tags
SGV Comic Book Festival Call for Art Application! →
Geek artists assemble!  Click through the link if you're interested in having your work on display at this year's festival.
6 tags
South El Monte Arts Posse: Metro Public Art... →
semartsposse: Metro is seeking four artists for El Monte Station. The two-level El Monte Station opened in 2012, and is located at the corner of Santa Anita Avenue and Ramona Boulevard in the City of El Monte, 12 miles east of downtown Los Angeles. The station provides transit service on numerous lines for… This is an amazing oppportunity!! Go! go!
9 tags
3 tags
Star Wars Tribute - Gallery Nucleus - May the 4th... →
jessthevagabond: Sylvia!!!!!! we must go to this!!! The Force is strong with Nucleus as we present one of our biggest tribute exhibitions yet in honor of one of the largest franchises in entertainment history. Star Wars first took the world by storm in 1977 with its modern special effects and spellbinding costumes and set designs. More than 3 decades later, the saga remains close to the...
9 tags
8 tags
May 18th! →
semartsposse: Aimee Suzara, Vickie Vertiz, and Kenji Liu will be reading in El Monte May 18th! #legg lake #second generation #Asian American #Mexican American #poetry
10 tags
8 tags
8 tags
10 tags
Bridgetown Records: Kevin Greenspon/Nicole... →
bridgetownrecords: RSVP: http://www.facebook.com/events/479673892098649/ 3/20 @ CAFE Infoshop - 8 PM 935 F. St, Fresno, CA w/ Loverboy http://www.facebook.com/events/332295046871857 3/21 @ Storey House - 7 PM 215 Storey St., Santa Cruz, CA w/ Hermit Convention … Kevin Greenspon a 626 native from the City of Industry/La Puente, Jon Barba/Nicole Kidman an ex-pat 626r from West...
8 tags
7 tags
5 tags
626 Arts: Looking for another Admin/ contributor!
Hey everyone, thanks for sticking with the blog, even though it seems like I've been posting less and less these days :(   There's good reason why though, well, for me at least.  I've been working hard trying to find a place for myself to work within the arts, being both a part time art instructor to preschool/kindergartners, and also being an intern for OCMA.  I'm gonna...
7 tags
12 tags
11 tags
7 tags
7 tags
"East of East: Using Vacant Space to Create Place... →
KCET has a great article up right now covering  SEMAP: "We're East of East," says Romeo Guzman, who represents the South El Monte Arts Posse, or SEMAP, a roaming collective working toward creating place in the oft-ignored suburb of South El Monte. Established in 2011, SEMAP was envisioned by Carribean Fragoza, a South El Monte High native, when she graduated from Cal Arts in...
9 tags
Poets Corner looking for Poets and Musicians! →
Anyone who is interested in contributing to the event which will take place at the next La Puente Artwalk (March 16), please follow the link for more info on getting involved.
4 tags
3 tags
3 tags
3 tags
4 tags
9 tags
6 tags
New & Notable Art Tumblrs!
hyperallergic: Tumblr love!!!!! tumblropenarts: MoMA Talks MoMA PS1 Cooper-Hewitt Museum Curatorial Poetry Horniman Museum & Gardens Curtis Kulig, Artist Todd DiCiurcio, Artist Art21 MCA Australia, GenerationNext IMA Miller House & Gardens passing this along
4 tags
MuseumsLA.org: MUSEUMS FREE-FOR-ALL Free... →
6 tags
Click here for artist opportunities →
don't forget, on the front page of 626 Arts, there's a little tab that takes you to all the posts about places that are currently (sometimes, always) looking for creative people.
6 tags
11 tags
Call for artists, writers, comedians, poets,...
I just got back from a planning meeting for the next La Puente Artwalk and there are many curators of events that have mentioned that they are looking for artists of all types.  If you or someone you know is interested in getting involved, feel free to contact me with information on what you do and I'll try to put you into contact with one of the organizers who's looking for creative...
6 tags
9 tags
7 tags
Happy New Year!
Welcome to 2013!  I look forward to writing about and sharing more art news and events with everyone in the coming year :)  
4 tags